The Condesa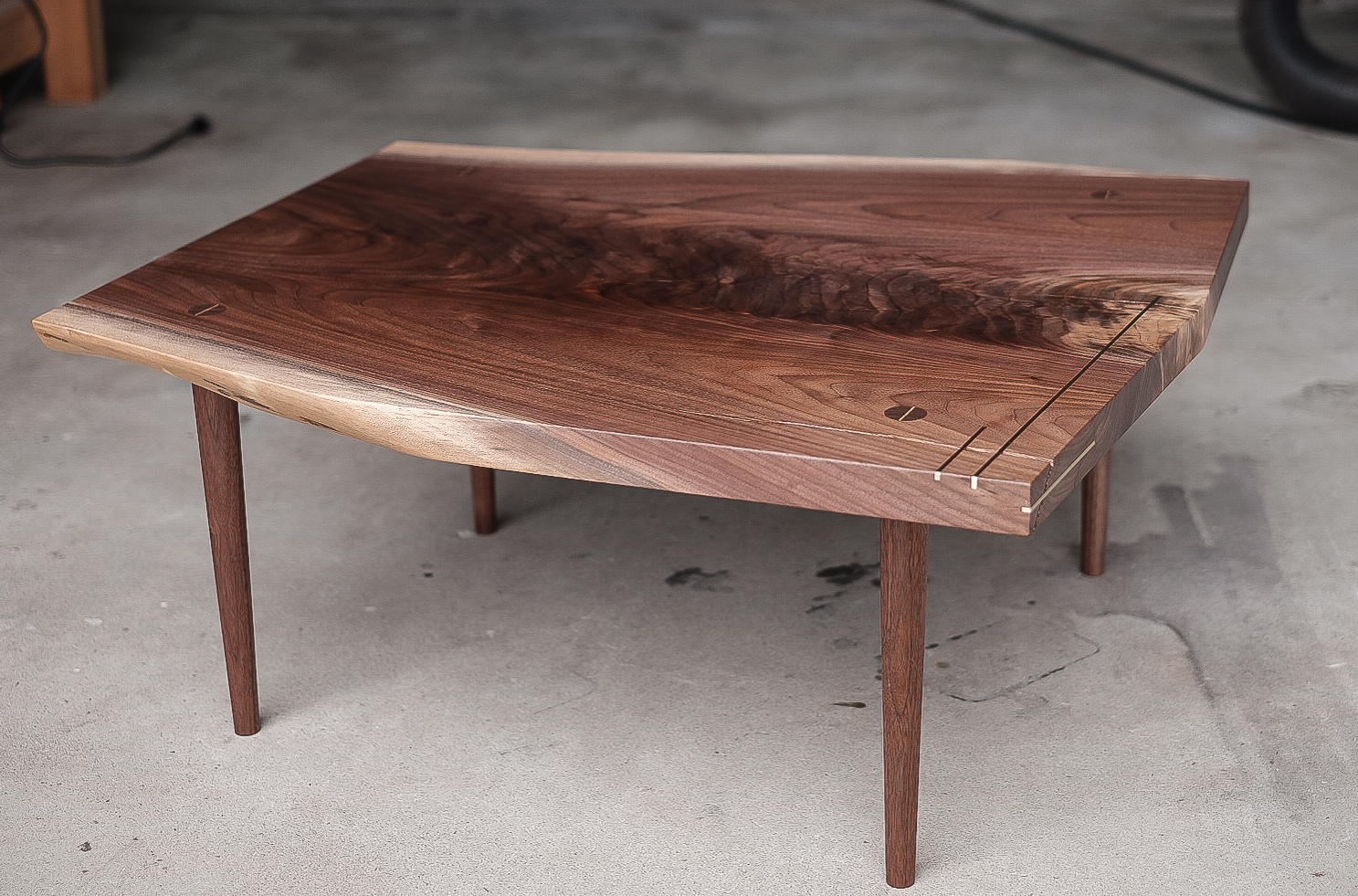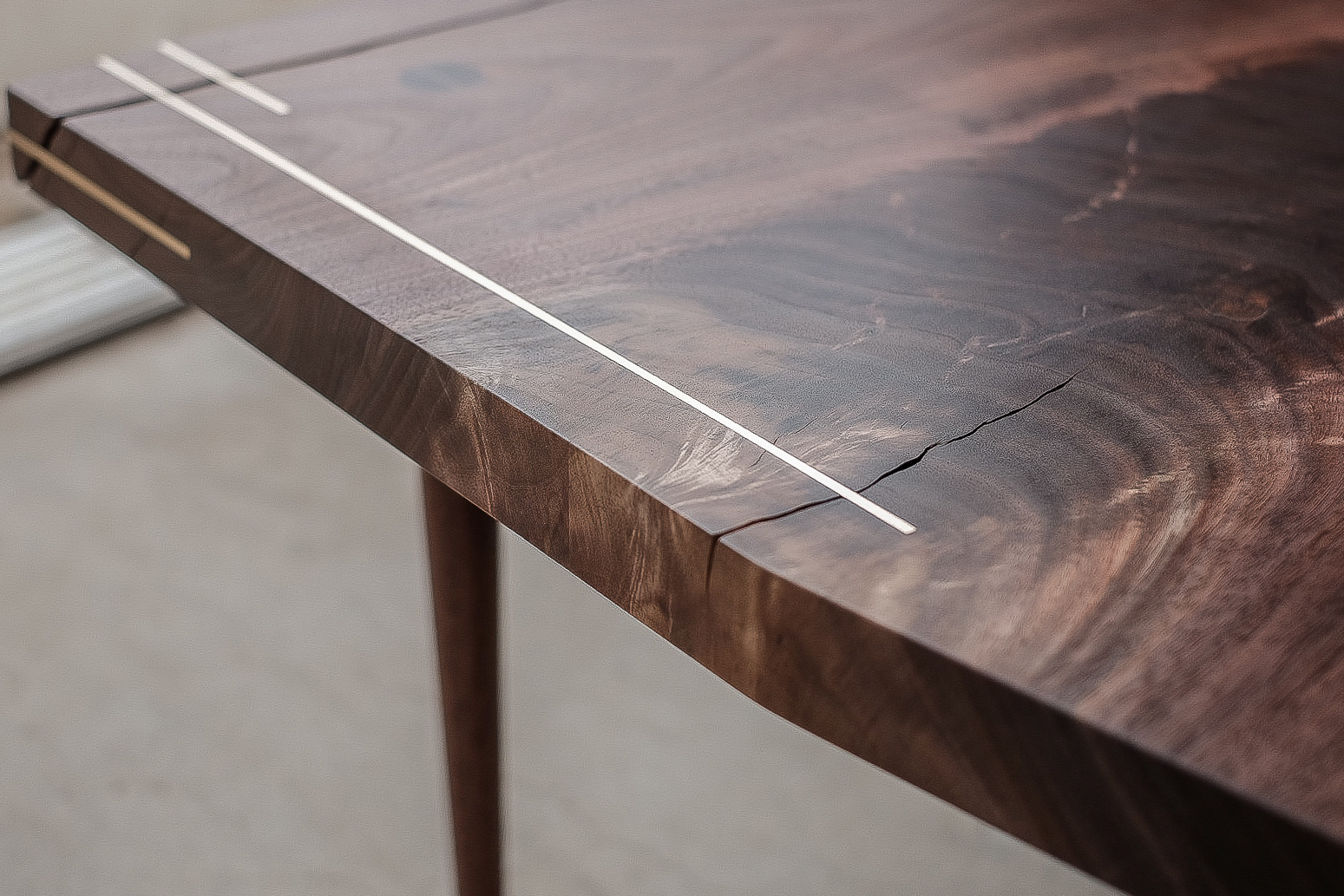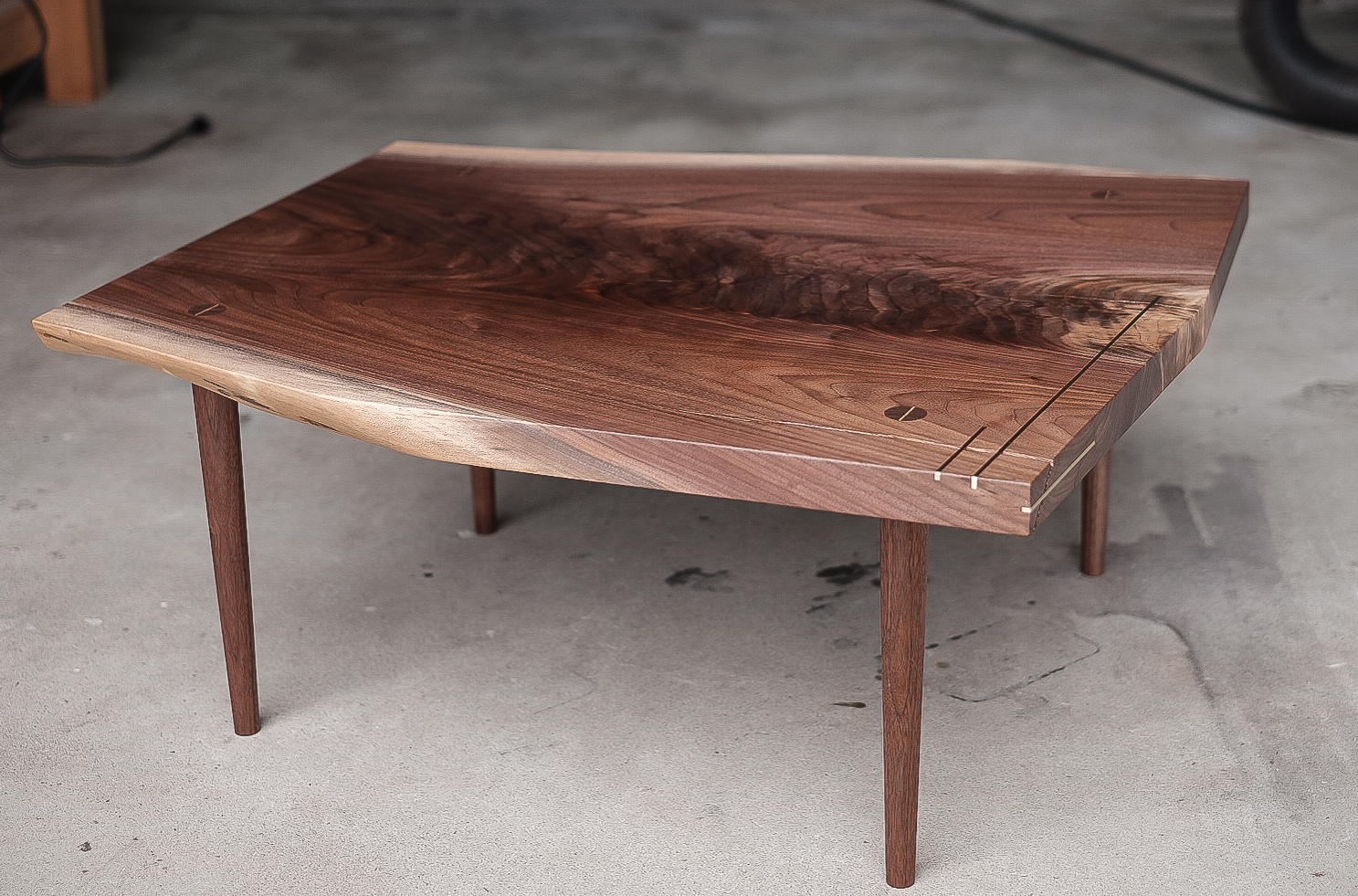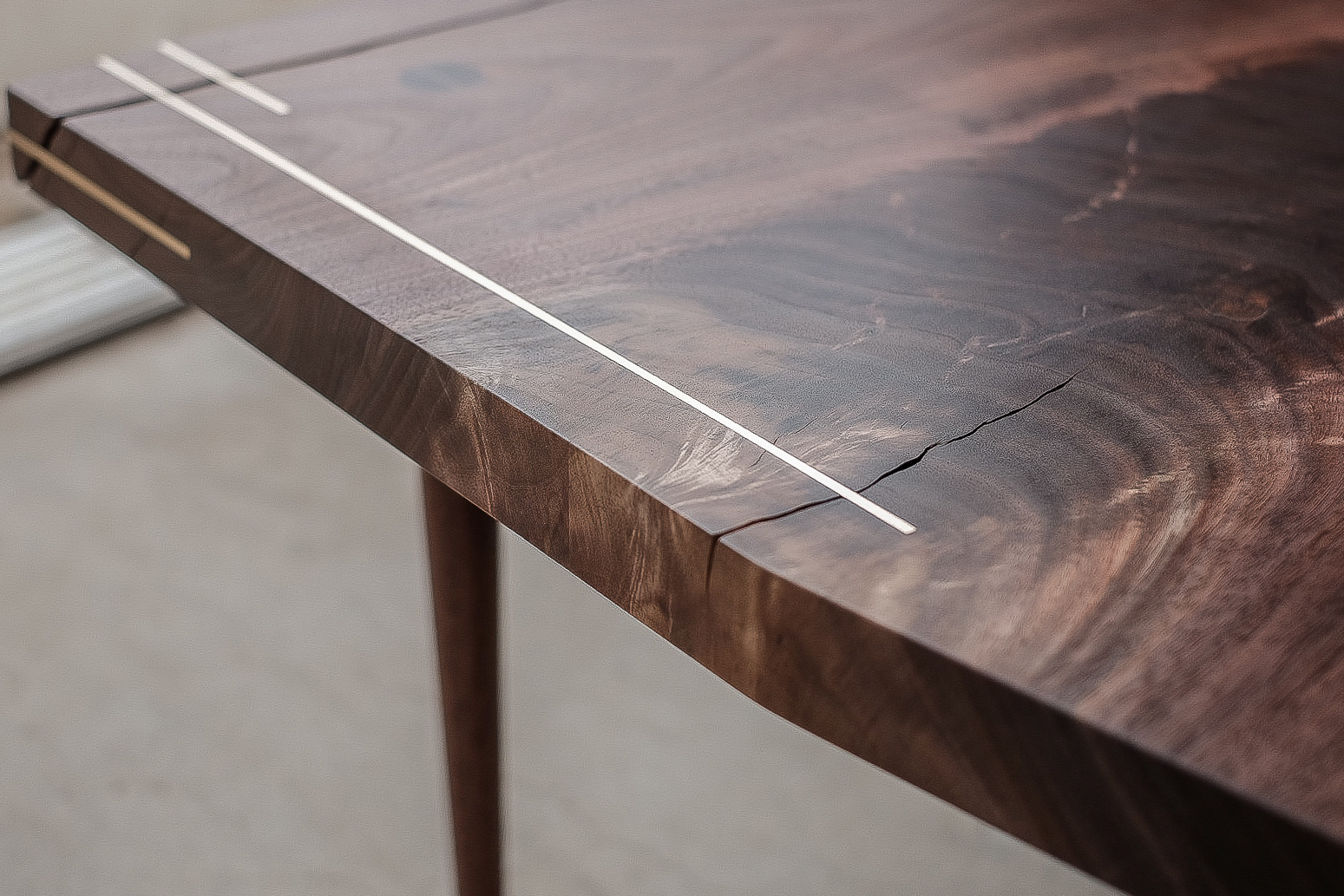 The Condesa
One of kind, Walnut slab coffee table with brass inlays. This piece of wood is from the portion in the tree where the single trunk forks into its branches, creating the figured section in the middle. Brass is inlayed not only for aesthetic, but to keep the integrity of the slab while featuring the natural cracking in the wood.
D's
37" x 34"- 29" x 15.5"
Free delivery around the San Diego area.
Crating and shipping is also available for a flat fee of $200.